Welcome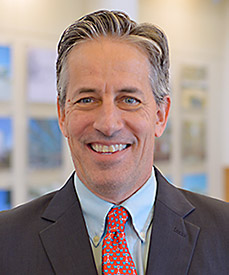 A Message from Greg Ryckaert, Foundation Board Chair
On behalf of the entire Black Hawk College Foundation Board, thank you for visiting our website. We hope you will look around to explore the outstanding work the Foundation provides to our students, the College and the entire Quad Cities region. In addition, I hope you will consider making a gift to the Foundation to support our important work.
The Black Hawk College Foundation Board provides oversight and direction to enhance the Foundations' mission, providing financial assistance to our students, and additional services and funding we provide to the College.
The Foundation creates an impactful investment in the Quad Cities community and the entire Mississippi Valley region—driven by our mission: "To build a culture of giving that supports student learning and enhances the position of Black Hawk College by optimizing the Foundation's contributions through a sense of community, empowerment and growth."
The region benefits through Black Hawk College's impact on local economic development; business and industry benefit through workforce development programs; and individuals benefit through our focus on personal growth and advancement.
Explore our accomplishments over the past year, download our Foundation Report to the Community (PDF).
Here are highlights of fiscal year ending 2021.
We provided more than $25,000 in technology grants to the college. This funding supported access to technology for students in the form of laptop and router loans in response to the increased need of technology during the sudden shift to virtual courses during the pandemic.

We empowered 161 students with scholarships with an average award of more than $800 per recipient. Many thanks to our generous donors who continue to invest in our students.

We established four new scholarships.

Emergency funding was a granted to 14 students in a time of need to support their educational pursuit. Unrestricted funds allow us to allocate funds to special projects like these.

The Foundation remains in a position of continued strength financially. Driven by the desire to support more students and have more of an impact on students during the pandemic, the board decided to increase the amount of scholarship funds awarded for the coming year.
I look forward to the future of the Black Hawk College Foundation. We are currenntly planning several events that will involve reconnecting with donors and alumni. I hope you will join us as we embark on a new year but with the same spirit of working with our community, empowering our students and growing our beloved foundation.
Yours in service,



Greg Ryckaert
Board Chair
Visit Us
6600 34th Avenue, Moline, Illinois 61265 Call us: 309-796-5052