Join us for outstanding events which increase awareness, recognize achievements, honor scholarship recipients and raise funds for Black Hawk College Foundation.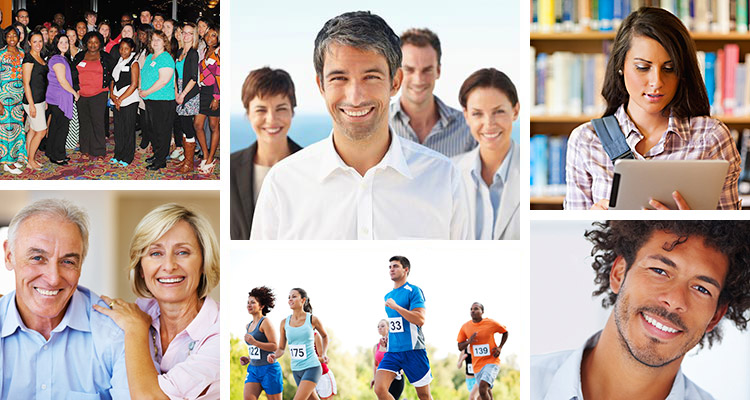 Celebrating Community Partnerships

Friday, November 16
Quad City Botanical Center, Rock Island
An evening celebrating community partnerships and shared missions that support superior surgical care in the Quad Cities. Join Black Hawk College Foundation for Telling Our Stories Gala, an evening celebrating community partnerships. The 2018 gala promises another unique and inspiring event highlighting our community partners, this year Black Hawk College's new Surgical Tech program.
Step back in time as we showcase our country's military history and introduce you to special people who honor those who served in times of war. We will transport you to the 4077th Mobile Army Surgical Hospital in the midst of the Korean War. Tour beautiful tropical flora. View the handiwork of the Mississippi Valley Quilters Guild and their touching Quilts of Valor. Enjoy swing-style musical entertainment and 1950's military décor and attire. Features a keynote presentation by Martha Roskam and entertainment including The Manny Lopez Big Band, Wine Pull, and silent auction.
Keynote Speaker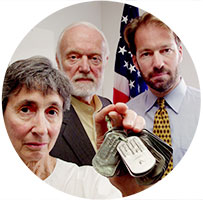 Martha Roskam and her late husband V.R. "Swede" had traveled to Vietnam seventeen years ago. While there, they came across street vendors peddling 36 US military dog tags in the market as souvenirs. Moved by finding these, Martha purchased them and engaged their son, then an Illinois state senator, to help verify the legitimacy of the tags. They spent years researching the service members and tracking down the veterans and families of those lost military members, making the return of the dog tags to the rightful owners their life mission.
Proceeds to benefit the Black Hawk College Surgical Tech Program and Black Hawk College Foundation.
Registration/Information
Register online or to learn more, including sponsorship opportunities, contact Maureen Dickinson (online form) or call 309/796-5052.
Saturday, November 10, 2018 at Black Hawk College Quad-Cities Campus.
Register online or download the Registration Form (PDF)

The Black Hawk College 5K Hustle has raised more than $50,000 in scholarships for the Physical Therapist Assistant Program at Black Hawk College.
Event Quick Facts
Course: The 5K course run follows the roads through the scenic rolling hills of Black Hawk College's Quad-Cities Campus in Moline.
Awards: Awards to overall male and female and first 3 places in the following age groups: 0–14, 15–19, 20–24, 25–29, 30–34, 35–39, 40–44, 45–49, 50–54, 55–59, 60–64, 65–69, 70 and over.
Post Race Party: Fruit, cookies, and raffle prizes. A backpack will be available to the first 300 registered runners/walkers.
Registration: $20.00 Registered by October 31, 2018 | $25.00 after October 31, 2018.
Register online or download the registration form (PDF).
We extend our gratitude and appreciation to Jerry and Cathy Lack, active Black Hawk College supporters, who have successfully coordinated the race efforts since 2012.
Black Hawk College Foundation hosts a Scholarship Appreciation Banquet annually in the fall to recognize the generosity of its scholarship benefactors and award recipients. We invite scholarship creators to speak each year about their decision to establish a scholarship fund and the impact of their generosity on the students attending the Quad-Cities Campus. The award recipients are also invited to share their future plans and demonstrate how the scholarship has enhanced their lives.
Learn how you can support Black Hawk College students or become a scholarship recipient.
Black Hawk College Foundation & College Athletics Golf Outing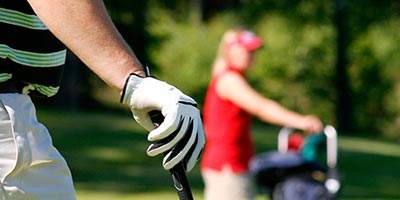 The 2018 Golf Outing was held in June at the beautiful Short Hills Country Club located in East Moline.
Proceeds from this event support to Black Hawk College students by providing scholarships and emergency funds through the Foundation and contributing student-athlete and team resources for the Athletics Department.
For more information contact Maureen Dickinson online, via e-mail or call 309/796-5052.
Heritage Society Annual Dinner
Each year, we bring together the members of the Heritage Society who have made the generous decision to provide for Black Hawk College in their Will or estate plans. The generosity of these donors provides transforming resources and a lasting legacy for future students of Black Hawk College.
Learn how you can become a Heritage Society member.
The Black Hawk College Hall of Fame promotes pride in the college and its students. Inductees are chosen based on outstanding success and distinction in their chosen field and humanitarian service.
Read more
Lane Evans
Commemorative Event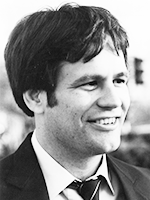 Held in November 2015, this memorial special event featured a dinner, a commemorative program about Congressman Lane Evans.
Read more about this special event
From 2003 through 2012 the Black Hawk College Foundation recognized regional leaders who led the way with professional accomplishments, community involvement and civic service through our Quad-Cities Area Leaders Under 40. While no longer a Black Hawk College Foundation event, we honor all those who received this prestigious award. Read more
Need assistance?
We are here to help, if you need more information, please contact us.