Join us for outstanding events which increase awareness, recognize achievements, honor scholarship recipients and raise funds for Black Hawk College Foundation.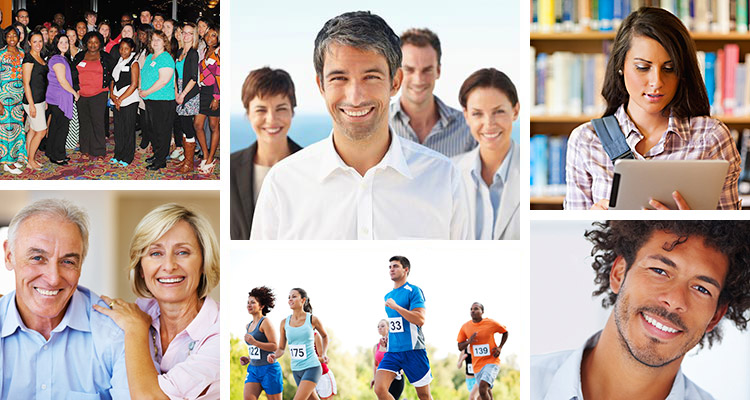 Black Hawk College Foundation & College Athletics Golf Outing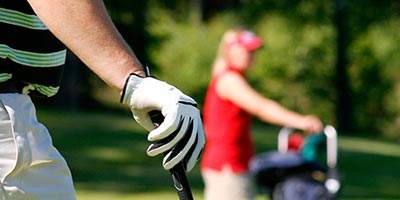 The 2018 Golf Outing was held in June at the beautiful Short Hills Country Club located in East Moline.
Proceeds from this event support to Black Hawk College students by providing scholarships and emergency funds through the Foundation and contributing student-athlete and team resources for the Athletics Department.
For more information contact Maureen Dickinson online, via e-mail or call 309/796-5052.
Saturday, November 10, 2018 at Black Hawk College Quad-Cities Campus.
Register online or download the Registration Form (PDF)

The Black Hawk College 5K Hustle has raised more than $50,000 in scholarships for the Physical Therapist Assistant Program at Black Hawk College.
Event Quick Facts
Course: The 5K course run follows the roads through the scenic rolling hills of Black Hawk College's Quad-Cities Campus in Moline.
Awards: Awards to overall male and female and first 3 places in the following age groups: 0–14, 15–19, 20–24, 25–29, 30–34, 35–39, 40–44, 45–49, 50–54, 55–59, 60–64, 65–69, 70 and over.
Post Race Party: Fruit, cookies, and raffle prizes. A backpack will be available to the first 300 registered runners/walkers.
Registration: $20.00 Registered by October 31, 2018 | $25.00 after October 31, 2018.
Register online or download the registration form (PDF).
We extend our gratitude and appreciation to Jerry and Cathy Lack, active Black Hawk College supporters, who have successfully coordinated the race efforts since 2012.
Celebrating Community Partnerships

Last fall, the Black Hawk College Foundation premiered Telling Our Stories Gala. The inaugural gala celebrated the foundation's community partnerships with USO of Illinois and the Black Hawk College Veterans Center.
The Black Hawk College Foundation plans to host upcoming events with regional partners. Details will be posted on our website when available.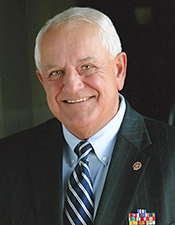 William Albracht, 2017 Keynote Speaker
Guests enjoyed listening to William Albracht—a highly decorated Vietnam veteran and retired Secret Service officer. With a White House career spanning 25 years, he served on the protection details of four American Presidents and of numerous foreign dignitaries. Following his retirement, Albracht managed Executive Security Operations for the Ford Motor Company before returning to his hometown to open a security consulting business.
Proceeds from this charitable event benefited USO of Illinois, Black Hawk College Veterans Resource Center. In addition, proceeds also provided financial assistance to the Black Hawk Excellence Fund—the Foundation's endowed fund established through Moline Foundation's Community Endowment Challenge in 2017.
If you were unable to attend the event, you may still make an online donation.
For more information, including 2018 sponsorship opportunities, contact Maureen Dickinson (online form) or call 309/796-5052.
Black Hawk College Foundation hosts a Scholarship Appreciation Banquet annually in the fall to recognize the generosity of its scholarship benefactors and award recipients. We invite scholarship creators to speak each year about their decision to establish a scholarship fund and the impact of their generosity on the students attending the Quad-Cities Campus. The award recipients are also invited to share their future plans and demonstrate how the scholarship has enhanced their lives.
Learn how you can support Black Hawk College students or become a scholarship recipient.
Lane Evans Commemorative Event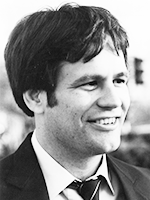 Held in November 2015, this memorial special event featured a dinner, a commemorative program about Congressman Lane Evans and special guest speaker. Get complete event details
Heritage Society Annual Dinner
Each year, we bring together the members of the Heritage Society who have made the generous decision to provide for Black Hawk College in their Will or estate plans. The generosity of these donors provides transforming resources and a lasting legacy for future students of Black Hawk College.
Learn how you can become a Heritage Society member.
The Black Hawk College Hall of Fame promotes pride in the college and its students. Inductees are chosen based on outstanding success and distinction in their chosen field and humanitarian service.
Read more
From 2003 through 2012 the Black Hawk College Foundation recognized regional leaders who led the way with professional accomplishments, community involvement and civic service through our Quad-Cities Area Leaders Under 40. While no longer a Black Hawk College Foundation event, we honor all those who received this prestigious award. Read more
Need assistance?
We are here to help, if you need more information, please contact us.