Black Hawk College Foundation enhances the mission of the College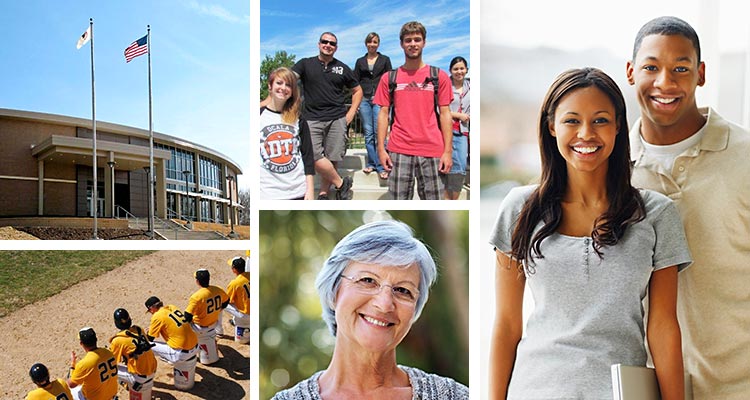 Whether working with students to provide scholarship support, helping donors fulfill their philanthropic goals or providing funds for program development or facilities enhancement, Black Hawk College Foundation is committed to securing resources in the interest of education.

Report to the Community
Take a look at our accomplishments, events, scholarships and donor information.


Download the 2020 PDF
Serving more than 30,000 individuals annually—the mission of Black Hawk College is to provide everyone with the opportunity for lifelong learning. Whether working toward a transfer degree, refreshing basic skills, or enhancing workforce development, Black Hawk College provides more than excellence in education—but an opportunity to reach for one's full potential.
The Black Hawk College Foundation is a 501(c)(3) tax-exempt charitable organization that is governed by a volunteer Board of Directors consisting of business partners, college staff and other professionals. Board members provide oversight and direction to enhance our mission, objectives and service we provide to the entire region.
The majority of Black Hawk College students come from and remain in the Mississippi Valley region following their studies. That means our nurses, educators, engineers, accountants, police officers, teachers and entrepreneurs who start at Black Hawk College likely stay in the region. This makes Black Hawk College a strong economic partner for the entire eastern Iowa and western Illinois region.
Learn more about the history of Black Hawk College.
Scholarships
Black Hawk College Foundation administers scholarships for students at the Quad-Cities Campus based on a variety of factors, including merit and financial need. Our scholarships are designated for various courses of study and additional criteria.
We also facilitate the opportunity for alumni and friends to make an investment in students as they prepare to be tomorrow's leaders and impact our community. Private gifts from alumni, friends, parents, corporations and foundations supplement Black Hawk College and enhance the overall excellence of the college.
A Regional Partner
Because of Black Hawk College, the entire region benefits through our impact on local economic development; business and industry are strengthened through our workforce development programs; and individuals grow through our focus on personal growth and advancement.
For more information, contact us.
Report to the Community
Take a look at our accomplishments, events, scholarships and donor information.


Download PDF
Visit our Quad-Cities Campus
6600 34th Avenue, Moline, Illinois 61265