Recognizing regional leaders in professional careers and community activities.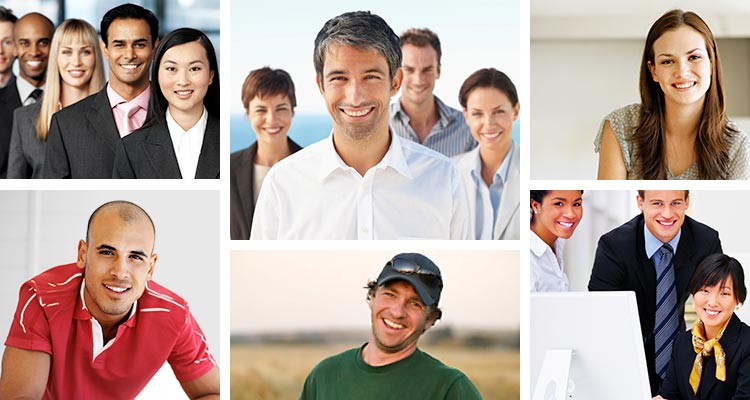 From 2003 through 2012 the Black Hawk College Foundation recognized regional leaders for their outstanding professional and civic achievements.
This prestigious recognition acknowledged individuals throughout the area who exemplify leadership through their professional accomplishments, community involvement and civic service. The underlying intention of the group and (former) annual event was to build a sense of community—as many honorees establish both professional and friendly relationships with one another. Leaders Under 40 recognized their valuable contributions, not only to their company or organization—but more importantly, Quad City region as well.
2012 Honorees
Leslie Anderson
Kyle Carter
Amanda Crowell
Kelley Doty
Kelly Ducey
Steve Ducey
Steve Geifman
Kristin Glass
Chelsea Hillman
Kristin McDaniel
Jen McGee
Tammy Muerhoff
Stephanie Reagan
Allyson Sedlak
Jay Solomonson
Aaron Tennant
Brandon Terronez
Mike Zorich
2011 Honorees
Audrey Adamson
Rakesh Alla
Hollie Bedford
Kelly Burich
Joan Frank
Tim Heim
A.J. Loss
Amanda Olderog
Jay Pettit
Paul Rumler
Ben Samuelson
Danielle Scott
Kerry Smith
Tom Terronez
Dan Turner
Dan Witkowski
Susan Wahlmann
Mike Wennekamp
Kent Wiersema
2010 Honorees
Jennifer Ainsworth
Cindy Berg
Melissa Brown
Marc Engels
Kirk Goodman
Steve Gustafson
Amanda Hess
Jason Jones
David Knuckey
Todd Larsen
Tom Loussaert
Michael Patterson
Bill Serre
Justin Teitle
Sally Werner
2009 Honorees
Clayton Birtell
Tony Carpita
Clint Christophe
Jennie Clausen
Sarah Cronk
Justin Dean
Mike Doucette
Moises Eilemberg
Laura Ekizian
Yolanda Grandberr
Kimberly Guy
Eric Kies
Chad Lewis
Rhonda Ludwig
Frank Mitvalsky
Guy Pauley
Ryan Weber
2008 Honorees
Nicole Carkner
Cathy Edwards
Phil Fuhr
Bob Gallagher Jr.
Brian Glaser
Eric Hansotia
Thomas King
James Legare
Mindy Marthens
Tim McKinnon
Nicole McWilliams
Joel Moore
Dr. Ahmed Okba
Tim Perkins
Robert Reagan
Mikkie Schiltz
Dave Sheffield
Brian Wegerer
Chad Witter
2007 Honorees
Katie Andrios
George Barton
DeAnne Bloomberg
Lynsey Engels
Christy Graham
John Huiskamp
Laura Kopp
Steven Lindner
Dr. Holly Nikels
John Oakes
Doug Palmer
Cassie Ridenour
Kristal Koberg-Schaefer
Holly Sparkman
Jim Tansey
John Timmer
Kerri Tompkins
Shelley Wiborg
2006 Honorees
Lisa Ahern
Chris Anderson
Leslie Anthony
Angela Bagby
Honey Bedell
Michael Carton
Laura Cleaveland
Douglas Fairall
Reverend Stacie Fidlar
Jennifer Fowler
Jennifer Franklin
Kerry Gallagher
Elesha Gayman-Shahinllari
Jon Hillmann
Jay Justin
Courtney Kay-Decker
Sue Keener
Katie Marchik
Chris McKenzie
Terry McMaster
Michael Minard
Dr. Jay Morrow
Mark Mosbarger
Melissa Oelke
Thomas Piotrowski
Joel Purcell
Mike Reddish
Ronald Riggins
Andrew Rowe
Dr. Amy Senh
Tom Stalf
Thomas Taylor
Jeff Terronez
Julie Theill
James Edward Veasey II
Dr. Jeffrey Veluz
2005 Honorees
Scott Asher
Diane Baker
Mike Bell
Sonia Berg
Sarah Bohnsack
Heather Brummel
Carrie Bull
Scott Bull
Ann Campeau
Amy Crist
Cameron Davidson
Thad Denhartog
Jill Doak
Chanda Dowell
Daryl Empen
Mike Ernster
Scott Florence
Paul Foley
Todd Friemel
Matt Griffin
Thomas Heinold
Eric Johannes
Jay Johnson
Sarah Johnson
Joseph Judge
Michelle Kahley
Jamie Lange
Jim Metz
Luis Moreno
Keith Nester
Paul Parry
Todd Reed
Andrew Rink
Bettie Truitt
Amy Van Hook
Joel Vandemore
Richard Wehrheim
Matt Wiese
Bobette Wilson Shay
Jodi Yeggy
2004 Honorees
Jada Tullos Anderson
Pryce T. Boeye
Matthew Carter
Bob Davis
Julie Daxon
John DeDoncker
John Doak
David Emerick
Molly Foley
Sandy Foreman
Thomas Gambucci
Martha Garcia-Tappa
Jennifer Garrity
Julie Gelaude
Shelley Groves
Eric Hanson
Pieter Hanson
Gregory Hass
Darcy Hepner
Peter Brent Holst
Gerald Jones
Lee Kaiser
Todd Klein
Kevin Landwehr
Erin Lounsberry
Rachael Mullins
Torria Norman
Reverend Jarrod Parker
Jennifer Pascua
Mary A. Petersen
Karla Polaschek, M.D.
Chad Pregracke
Weston Rose
Shellee Showalter
Joseph Swan
Heidi Schultz
Scott Smith
Matthew Stern
Leslie Thompson
Scott VanDeWoestyne
Heidi Wheatley
2003 Honorees
John Anderson
Kristi Gimmel Becker
Wendy Bonilla
Harry Coin
Mary Jo Daly
Patrick Eikenberry
Diane Nelson
Molly O'Meara Schnell
Dominic Rivera
Moses Robinson, Jr.
Amy Trimble Lorimer
For more information, contact us.