Support Black Hawk College
through Birdies for Charity
This past year Black Hawk College celebrated its 75th anniversary of the college. It was exciting to look back at all the outstanding accomplishments and forward progress over the years. As we reminisced on the past, our focus now is looking ahead to the future. The future is our students and their opportunities to have the best education possible while reducing their financial burdens.
To assist more Black Hawk College students in the future, we invite your pledge support through the Birdies for Charity program. The Birdies for Charity program promises a 5% bonus on all donations.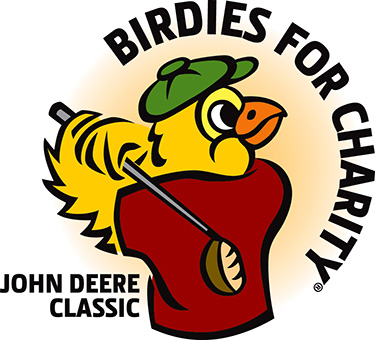 How to Donate
To be eligible for the contest and prizes, go to the Birdies for Charity website or download the official pledge card (PDF).
While Black Hawk College prides itself in providing affordable, high-quality education, there are still financial barriers—for some students, loans are a necessary part of paying for college. During 2020–21, the average federal student loan debt at graduation was $9,258 for BHC graduates.
For 40 years, we have made great strides at the Foundation, and its mission has been to support scholarships and programs at the college, growing assets to house over 200 scholarships for the Quad Cities campus. Because of this, the Foundation awarded over $160,000 in scholarships awards this academic year.


Birdies for Charity Form
Historically, donations from Birdies for Charity provide the Foundation resources so we can immediately respond to emergency circumstances or for scholarship support, helping students focus attention on their studies by removing financial obstacles. Big or small, any amount helps lessen students' financial burden and is greatly appreciated!
Many of our students share that a scholarship not only provides financial support but also offers encouragement, gives them purpose and drive:
"Growing up in a less privileged household community has not only offered financial and academic challenges, but has also helped me realize the value of a college education. I also learned that hard work and dedication brings success."
Gabriela, 2021–22 John R. Cioe Memorial Scholarship Recipient
"I am a single mom of 4 kids. I was working two jobs prior to COVID and lost one of them after the pandemic hit. I decided this was the time for me to go back to school to better the lives of my children and myself. Thank you again for allowing me to better the lives of my children and myself by providing me with a scholarship to allow me to go back to school to achieve my social work degree."
Courtney, 2021–22 Quad City's Vintage Rods Scholarship Recipient


Birdies for Charity Form
Thanks in advance for chipping in for charity with your 2022 pledge for Black Hawk College Foundation. Every bit helps the Foundation and Black Hawk College remain a viable community asset to our Quad Cities region. To be eligible for the contest and prizes return your official pledge card (PDF) or donate online.


Zenaida Landeros, Executive Director
Black Hawk College Foundation